Tag: "featured"
New research published by the American Society of Pension Professionals & Actuaries (ASPPA) shows that if Congress and the Administration fail to raise the debt ceiling, American workers' 401(k) account balances could fall by more than 20%.

View Post
An excerpt from the cover story of the Fall issue of Plan Consultant magazine entitled, "Readiness by Design: How TPAs Help Shape the Future of Retirement in America," written by Deborah Rubin.

View Post
ASPPA to host its 47th annual conference—where more than 1,500 retirement plan professionals engage with government officials and their colleagues on retirement issues including—fee disclosure, fiduciary status, electronic disclosure and tax reform.

View Post
A statement by ASPPA and NTSAA regarding the sample language issued by the Internal Revenue Service (IRS) in the Listing of Required Modifications (LRMs) for pre-approved 403(b) plans.

View Post

ACOPA announced Leadership Council election results Saturday, August 10 at their annual business meeting held in conjunction with the ACOPA Actuarial Symposium in Chicago.

View Post

ACOPA honored Richard A. Block, MAAA, EA, ASA, MSPA, with the Edward E. Burrows Distinguished Achievement Award at its 2013 Actuarial Symposium on Saturday, August 10 in Chicago.

View Post
ASPPA's response to a proposed rule requiring that a participant's accrued benefit in a defined contribution plan be expressed on a benefit statement as an estimated lifetime stream of payments.

View Post
ASPPA responds to the invitation by the IRS in Revenue Procedure 2013-12 for public comment on further improving EPCRS.

View Post
ASPPA has requested modification of Schedule C of Form 5500 to better apply new disclosure requirements while improving consistency in the reporting of indirect compensation.

View Post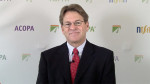 ASPPA's General Counsel Craig Hoffman discusses why the IRS should change its policy to allow forfeitures as permissible sources of funding for safe harbor contributions.

View Post