Tag: "NTSAA"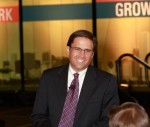 Studying retirement trends over the decades has proven a fruitful research exercise for Dan Veto of Age Wave, who presented at the recent NTSAA 403(b) Summit in Chicago.

View Post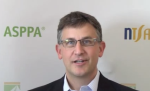 National Tax Sheltered Accounts Association (NTSAA) Executive Director Chris DeGrassi discusses how membership and advocacy efforts are bringing choice and transparency to the marketplace.

View Post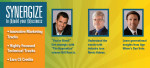 Retirement professionals gather with industry experts and leaders in Chicago to discuss the state of the business, major industry trends, and the impact of new legislation and regulations on the 403(b) and 457(b) plans marketplace.

View Post
403(b) Advisor's feature story "Retiring in a Boom Market," reviews the "recency effect" and its implications in the average pre-retiree's decision about when to leave the workforce.

View Post
ASPPA's General Counsel Craig Hoffman issues comment letters to the IRS on their pre-approved plan programs.

View Post
The theme of the winter edition of 403(b) Advisor is this: It's no longer sufficient for a successful 403(b) advisor to be simply a purveyor of retirement products. Or even just an expert on investments and financial markets. In order to cut through the clutter of financial advice that comes at us from the media, both mass and social, he or she must go into some unfamiliar, even surprising territory.

View Post
ASPPA launches the Save My 401k grassroots campaign to defend more than 60 million American workers' 401(k) plans from congressional budget cuts.

View Post
Particularly risky behavior performed by professionals is often accompanied by the warning: Do not attempt to try this at home. Unfortunately, that warning no longer applies to those of us who have to face longevity risk.

View Post
The National Tax Sheltered Accounts Association (NTSAA) announced today that David R. Blask, CPC, TGPC, has been inaugurated as President for the 2012-2013 term.

View Post
At the last NTSAA 403(b) Summit in Las Vegas, one of the speakers put me on the spot. When I couldn't come up with the answer he was looking for, he jokingly told me not to go into sales. "I'm sorry," he apologized afterward, "I was just messing with you." No apologies necessary. He was right.

View Post