Tag: "Save my 401k"
New research published by the American Society of Pension Professionals & Actuaries (ASPPA) shows that if Congress and the Administration fail to raise the debt ceiling, American workers' 401(k) account balances could fall by more than 20%.

View Post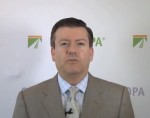 ASPPA CEO Brian Graff explains how the upcoming debt ceiling deadline and the impending retirement of Sen. Max Baucus (D-MT) could trigger the full bore tax reform effort for which the industry has been bracing.

View Post
The "Save My 401k" campaign developed by ASPPA and Beekeeper Group has won a Bronze Telly Award for recognition as industry leaders in media innovation. The judging committee has placed the animation in the upper echelon of nearly 12,000 submissions, covering a wide range of advertising agencies, television stations, and corporate video departments from around the world.

View Post
"Are 401(k) Plans a Failed Experiment"—if there was ever a headline that should get the attention of all of us working in the retirement plan industry this is it. Unfortunately, we have had to read far too many articles and commentaries on why our current 401(k) plan structure is failing to ensure an adequate retirement for the majority of working persons in America.

View Post
ASPPA launches the Save My 401k grassroots campaign to defend more than 60 million American workers' 401(k) plans from congressional budget cuts.

View Post
As Democrats and Republicans debate tax reform in 2013, the retirement security of more than 60 million Americans will be at risk. ASPPA's Executive Director Brian Graff shares how the grassroots "Save My 401k" campaign can engage ASPPA members, workers, and employers so Congress understands any proposal that cuts the contribution limits of 401(k) plans could have a devastating impact on the retirement savings of millions of middle-class workers.

View Post
Leading with a bullhorn and a battle cry, ASPPA's Executive Director and CEO Brian Graff called on attendees of the 2012 ASPPA Annual Meeting to marshal their resources and get ready for what lies ahead—namely tax reform—and don't allow history to repeat itself.

View Post