Tag: "Investment Professionals"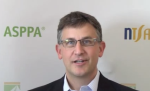 National Tax Sheltered Accounts Association (NTSAA) Executive Director Chris DeGrassi discusses how membership and advocacy efforts are bringing choice and transparency to the marketplace.

View Post
ASPPA's Brian Graff responds to the PBS Frontline's 'The Retirement Gamble' program touted to be an 'eye opening investigation of a financial services industry that may be draining your retirement savings with every passing year.'

View Post
The American Society of Pension Professionals & Actuaries (ASPPA) today announced the team of Fiduciary Consulting Group @ PSA from Hunt Valley, Md., received the 2013 401(k) Advisor Leadership Award. Jania Stout, Retirement Plans Practice Leader at PSA received the award on behalf of the team during a session of the 12th annual ASPPA/NAPA 401(k) SUMMIT in Las Vegas.

View Post
The theme of the winter edition of 403(b) Advisor is this: It's no longer sufficient for a successful 403(b) advisor to be simply a purveyor of retirement products. Or even just an expert on investments and financial markets. In order to cut through the clutter of financial advice that comes at us from the media, both mass and social, he or she must go into some unfamiliar, even surprising territory.

View Post
The American Society of Pension Professionals & Actuaries (ASPPA) and the National Association of Plan Advisors (NAPA) announced today the names of three finalists in the running for the 401(k) Advisor Leadership Award.

View Post
The following is a statement from Craig P. Hoffman, General Counsel and Director of Regulatory Affairs of ASPPA to the U.S. Department of Labor (DOL) and the Internal Revenue Service (IRS) requesting clarification and transitional relief for filling of Forms 5500 and 8955-SSA for multiple employer plans obligated to report under both the ERISA and the Internal Revenue Code (IRC).

View Post
As the economy slowly recovers from recession, many retirement industry professionals are strategizing to improve financial security for their plan participants while attempting to maintain strong returns on investments.

View Post
ASPPA CEO Brian Graff defines the issue and key players of "Fiscal Cliff 2″ and why the process will be a challenge to lawmakers and how it will all impact retirement professionals. Graff warns that things will heat up in Washington around the end of February, when the debt ceiling is reached, sequestration begins, and lawmakers begin looking for more revenue.

View Post
The NAPA/ASPPA 401(k) SUMMIT is a national forum for professionals in the 401(k) marketplace. More than 1,200 retirement plan practitioners join experts and business leaders to discuss major trends, best practices, and legislative and regulatory activity that impact the industry.

View Post
Retirement professionals and government officials meet to discuss regulatory, legislative, and administrative issues in the retirement arena. Participants include accountants, attorneys, actuaries, benefits & HR directors, investment professionals, and third party administrators.

View Post