Tag: "ASPPA leadership"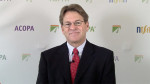 ASPPA's General Counsel Craig Hoffman discusses why the IRS should change its policy to allow forfeitures as permissible sources of funding for safe harbor contributions.

View Post
ASPPA's Judy A. Miller responds to the Congressional Budget Office (CBO) report on tax expenditure distributions.

View Post
ASPPA CEO Brian Graff responds to a proposed savings cap in President Obama's budget set to be released next week.

View Post
ASPPA announced Ronald J. Triche will join ASPPA as Assistant General Counsel and Director of Government Affairs beginning April 22. Triche comes to ASPPA from Trucker Huss, where he served as retirement plan benefits attorney for 12 years, practicing in the areas of ERISA and qualified plans.

View Post
Brian H. Graff, CEO of The American Society of Pension Professionals & Actuaries (ASPPA) responds to The Brookings Institution's report "15 Ways to Rethink the Federal Budget: Better Ways to Promote Saving through the Tax System."

View Post
Judy A. Miller, Executive Director of ACOPA and Director of Retirement Policy at ASPPA issues the following statement ahead of the U.S. Senate Committee of Health Education Labor & Pensions (HELP) hearing on Pension Savings on January 31.

View Post
ASPPA launches the Save My 401k grassroots campaign to defend more than 60 million American workers' 401(k) plans from congressional budget cuts.

View Post
As Democrats and Republicans debate tax reform in 2013, the retirement security of more than 60 million Americans will be at risk. ASPPA's Executive Director Brian Graff shares how the grassroots "Save My 401k" campaign can engage ASPPA members, workers, and employers so Congress understands any proposal that cuts the contribution limits of 401(k) plans could have a devastating impact on the retirement savings of millions of middle-class workers.

View Post
Washington Update: Impact of the 2012 Election on the Retirement Industry November 07, 2012—ASPPA's Executive Director Brian Graff breaks down the results of the 2012 national election, calling it a "status quo" election with the Democrats maintaining control over the White House and Senate while Republicans continue their control of the House of Representatives. He discusses […]

View Post
Leading with a bullhorn and a battle cry, ASPPA's Executive Director and CEO Brian Graff called on attendees of the 2012 ASPPA Annual Meeting to marshal their resources and get ready for what lies ahead—namely tax reform—and don't allow history to repeat itself.

View Post