Tag: "Brian Graff"
New research published by the American Society of Pension Professionals & Actuaries (ASPPA) shows that if Congress and the Administration fail to raise the debt ceiling, American workers' 401(k) account balances could fall by more than 20%.

View Post
ASPPA applauds Senator Orrin G. Hatch (R-UT), ranking member of the Senate Finance Committee, for introducing The SAFE Retirement Act of 2013, with meaningful proposals to build on the success of the employer-based private retirement system.

View Post
Labeling all advisors "fiduciaries" even though they operate under different sets of rules will not magically make the existing misunderstandings go away.

View Post
ASPPA and NAPA believe the proposal by the U.S. Securities & Exchange Commission (SEC) to create a 'uniform fiduciary standard' for broker-dealers and investment advisers will actually cause more – not less – confusion for retail customers.

View Post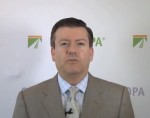 ASPPA CEO Brian Graff explains how the upcoming debt ceiling deadline and the impending retirement of Sen. Max Baucus (D-MT) could trigger the full bore tax reform effort for which the industry has been bracing.

View Post
The "Save My 401k" campaign developed by ASPPA and Beekeeper Group has won a Bronze Telly Award for recognition as industry leaders in media innovation. The judging committee has placed the animation in the upper echelon of nearly 12,000 submissions, covering a wide range of advertising agencies, television stations, and corporate video departments from around the world.

View Post
ASPPA's Brian Graff responds to the PBS Frontline's 'The Retirement Gamble' program touted to be an 'eye opening investigation of a financial services industry that may be draining your retirement savings with every passing year.'

View Post
ASPPA CEO Brian H. Graff, comments on a provision in the proposed Marketplace Fairness Act that would harm retirement plans.

View Post
Brian H. Graff, CEO of ASPPA talks about new research estimates that show retirement tax incentives benefit American workers.

View Post
ASPPA CEO Brian Graff slams two provisions in the President's FY 2014 budget proposal. The first of these two "retirement plan clunkers" in the budget would result in double taxation of 401(k) plan contributions. The second "clunker" is the new $3 million lifetime aggregate cap on DC plans and IRAs.

View Post