Tag: "401(k)"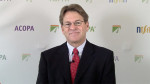 ASPPA's General Counsel Craig Hoffman discusses why the IRS should change its policy to allow forfeitures as permissible sources of funding for safe harbor contributions.

View Post
Read John Ortman's Letter from the Editor and the excellent cover story by Marcia S. Wagner, "Buyer Beware," in the brand new issue of Plan Consultant.

View Post
ASPPA applauds Senator Orrin G. Hatch (R-UT), ranking member of the Senate Finance Committee, for introducing The SAFE Retirement Act of 2013, with meaningful proposals to build on the success of the employer-based private retirement system.

View Post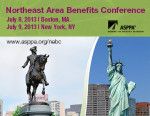 The Northeast Area Benefits Conference is a one-day, two-city conference focused on employee benefits and pensions. A diverse group of retirement plan professionals join industry experts and regulatory officials to discuss the latest legislative and regulatory activity, as well as industry and practice trends.

View Post
Conditions may be ripe for sweeping tax reform legislation this year, according to Craig Hoffman, general counsel and director of regulatory affairs for the American Society of Pension Professionals and Actuaries (ASPPA).

View Post
ASPPA's Judy A. Miller responds to the Congressional Budget Office (CBO) report on tax expenditure distributions.

View Post
The Internal Revenue Service (IRS) continues to focus much of its 2013 examination activity on 401(k) plan compliance, according to Monika Templeman, IRS director of Employee Plans Examinations.

View Post
The Great Lakes Benefits Conference is a forum to discuss employee benefit issues with colleagues, government representatives and private sector experts. The program will focus on exchanging information and educating attendees about current regulatory, legislative, administrative and actuarial topics.

View Post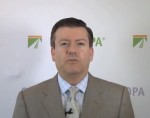 ASPPA CEO Brian Graff explains how the upcoming debt ceiling deadline and the impending retirement of Sen. Max Baucus (D-MT) could trigger the full bore tax reform effort for which the industry has been bracing.

View Post
The "Save My 401k" campaign developed by ASPPA and Beekeeper Group has won a Bronze Telly Award for recognition as industry leaders in media innovation. The judging committee has placed the animation in the upper echelon of nearly 12,000 submissions, covering a wide range of advertising agencies, television stations, and corporate video departments from around the world.

View Post