Tag: "ASPPA"
The ERPA Conference focuses on issues facing Enrolled Retirement Plan Agents (ERPAs) in the retirement plan industry. The program will feature a legislative and regulatory update covering the latest policy and compliance issues, as well as guidance on Internal Revenue Service (IRS) processes and best practices.

View Post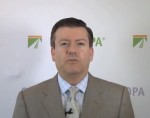 (May 2, 2013)—ASPPA CEO Brian Graff explains how the upcoming debt ceiling deadline and the impending retirement of Sen. Max Baucus (D-MT) could trigger the full bore tax reform effort for which the industry has been bracing.

View Post
The Mid-Atlantic Benefits Conference, co-sponsored by ASPPA and the Internal Revenue Service (IRS), is a forum covering various topics in retirement planning. The program includes an update on current legislative and regulatory initiatives, as well as guidance on issues in plan administration, compliance, and new practice trends. The conference will also feature sessions covering recent developments in fee disclosure and the state of tax reform.

View Post
In the cover story of Plan Consultant magazine, Cleo Chang, managing director and head of Wilshire
Funds Management's Investment Research Group, discusses recent developments in Baby Boomers' retirement-preparedness strategies and how their actions will impact the economy.

View Post
The Benefits Conference of the South, sponsored by ASPPA is a forum for in-depth discussion on the state of pensions, employee benefits, and retirement planning. A diverse group of retirement plan professionals—including accountants, actuaries, attorneys, plan administrators and Third Party Administrators (TPAs)—join industry experts and regulatory officials to discuss the latest legislative and regulatory activity, as well as industry and practice trends.

View Post
Brian H. Graff CEO of ASPPA issues a statement of support for Senate's "Shrinking Emergency Account Losses in 401(k) Savings Act" of 2013 (SEAL Act) filed today in the U.S. Senate.

View Post
A panel of Internal Revenue Service (IRS) officials from the Employee Plans Rulings and Agreements and Examinations units held an interactive question and answer session at the 2013 Los Angeles Benefits Conference that focused on defined contribution plans.

View Post
The following is a statement from Craig P. Hoffman, General Counsel and Director of Regulatory Affairs of ASPPA to the U.S. Department of Labor (DOL) and the Internal Revenue Service (IRS) requesting clarification and transitional relief for filling of Forms 5500 and 8955-SSA for multiple employer plans obligated to report under both the ERISA and the Internal Revenue Code (IRC).

View Post
As the economy slowly recovers from recession, many retirement industry professionals are strategizing to improve financial security for their plan participants while attempting to maintain strong returns on investments.

View Post
ASPPA CEO Brian Graff defines the issue and key players of "Fiscal Cliff 2″ and why the process will be a challenge to lawmakers and how it will all impact retirement professionals. Graff warns that things will heat up in Washington around the end of February, when the debt ceiling is reached, sequestration begins, and lawmakers begin looking for more revenue.

View Post