Tag: "Tax Reform"
What are the current prospects for tax reform, especially in light of shifting priorities on Capitol Hill? NAPA Executive Director/CEO Brian Graff tackles that question in this month's Washington Update video. As is often the case, the answer to the question involves numerous moving parts and what-ifs.

View Post
Read John Ortman's Letter from the Editor and the excellent cover story by Marcia S. Wagner, "Buyer Beware," in the brand new issue of Plan Consultant.

View Post
ASPPA's Brian Graff responds to a tax reform proposal that would throw out the tax code and start with a blank slate .

View Post
Conditions may be ripe for sweeping tax reform legislation this year, according to Craig Hoffman, general counsel and director of regulatory affairs for the American Society of Pension Professionals and Actuaries (ASPPA).

View Post
ASPPA's Judy A. Miller responds to the Congressional Budget Office (CBO) report on tax expenditure distributions.

View Post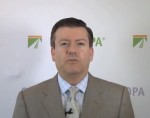 ASPPA CEO Brian Graff explains how the upcoming debt ceiling deadline and the impending retirement of Sen. Max Baucus (D-MT) could trigger the full bore tax reform effort for which the industry has been bracing.

View Post
The "Save My 401k" campaign developed by ASPPA and Beekeeper Group has won a Bronze Telly Award for recognition as industry leaders in media innovation. The judging committee has placed the animation in the upper echelon of nearly 12,000 submissions, covering a wide range of advertising agencies, television stations, and corporate video departments from around the world.

View Post
Brian H. Graff, CEO of ASPPA talks about new research estimates that show retirement tax incentives benefit American workers.

View Post
In the cover story of Plan Consultant magazine, Cleo Chang, managing director and head of Wilshire Funds Management's Investment Research Group, discusses recent developments in Baby Boomers' retirement-preparedness strategies and how their actions will impact the economy.

View Post
ASPPA joins the Coalition to Protect Retirement in support of the bipartisan Sense of the Congress resolution to maintain current incentives for retirement savings.

View Post