Tag: "IRS"
ASPPA to host its 47th annual conference—where more than 1,500 retirement plan professionals engage with government officials and their colleagues on retirement issues including—fee disclosure, fiduciary status, electronic disclosure and tax reform.

View Post
A statement by ASPPA and NTSAA regarding the sample language issued by the Internal Revenue Service (IRS) in the Listing of Required Modifications (LRMs) for pre-approved 403(b) plans.

View Post
ASPPA responds to the invitation by the IRS in Revenue Procedure 2013-12 for public comment on further improving EPCRS.

View Post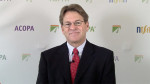 ASPPA's General Counsel Craig Hoffman discusses why the IRS should change its policy to allow forfeitures as permissible sources of funding for safe harbor contributions.

View Post
ASPPA's Brian Graff responds to a tax reform proposal that would throw out the tax code and start with a blank slate .

View Post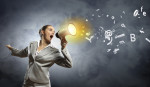 Where can you find a uniquely structured panel of female business leaders and decision makers in the world of Third-Party Administrators (TPAs)? At the Women Business Leaders Forum.

View Post
Experts from the Internal Revenue Service (IRS) and the U.S. Department of Labor (DOL) joined Enrolled Retirement Plan Agents (ERPAs) from around the country recently in Denver, Colorado. The ERPA designation is for retirement plan professionals who practice before the IRS.

View Post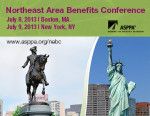 The Northeast Area Benefits Conference is a one-day, two-city conference focused on employee benefits and pensions. A diverse group of retirement plan professionals join industry experts and regulatory officials to discuss the latest legislative and regulatory activity, as well as industry and practice trends.

View Post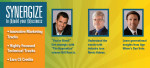 Retirement professionals gather with industry experts and leaders in Chicago to discuss the state of the business, major industry trends, and the impact of new legislation and regulations on the 403(b) and 457(b) plans marketplace.

View Post
During the "Ask the Experts" session at the Advanced Actuarial Conference, Carol Zimmerman from the IRS and fellow panelists fielded questions on underfunding, plan termination, participant notices and more.

View Post