Tag: "Retirement Security"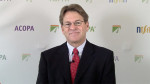 ASPPA's General Counsel Craig Hoffman discusses why the IRS should change its policy to allow forfeitures as permissible sources of funding for safe harbor contributions.

View Post
Read John Ortman's Letter from the Editor and the excellent cover story by Marcia S. Wagner, "Buyer Beware," in the brand new issue of Plan Consultant.

View Post
ASPPA's Brian Graff responds to a tax reform proposal that would throw out the tax code and start with a blank slate .

View Post
ASPPA's Judy A. Miller responds to the Congressional Budget Office (CBO) report on tax expenditure distributions.

View Post
The "Save My 401k" campaign developed by ASPPA and Beekeeper Group has won a Bronze Telly Award for recognition as industry leaders in media innovation. The judging committee has placed the animation in the upper echelon of nearly 12,000 submissions, covering a wide range of advertising agencies, television stations, and corporate video departments from around the world.

View Post
ASPPA's Brian Graff responds to the PBS Frontline's 'The Retirement Gamble' program touted to be an 'eye opening investigation of a financial services industry that may be draining your retirement savings with every passing year.'

View Post
ASPPA CEO Brian H. Graff, comments on a provision in the proposed Marketplace Fairness Act that would harm retirement plans.

View Post
Craig Hoffman, ASPPA's General Counsel talks about a comments filed with the Department of Labor requesting a one-time transitional realignment period for providing the "second round" of participant notices required under ERISA Reg. §2550.404a-5.

View Post
Brian H. Graff, CEO of ASPPA talks about new research estimates that show retirement tax incentives benefit American workers.

View Post
In the cover story of Plan Consultant magazine, Cleo Chang, managing director and head of Wilshire Funds Management's Investment Research Group, discusses recent developments in Baby Boomers' retirement-preparedness strategies and how their actions will impact the economy.

View Post